Bear Grylls is the world's most recognized face of survival and outdoor adventure, navigating some of the most extreme landscapes on earth. Luminox is announcing a long-term partnership with Bear Grylls and the introduction of the first timepieces.
AVAILABLE FOR PRE-ORDER NOW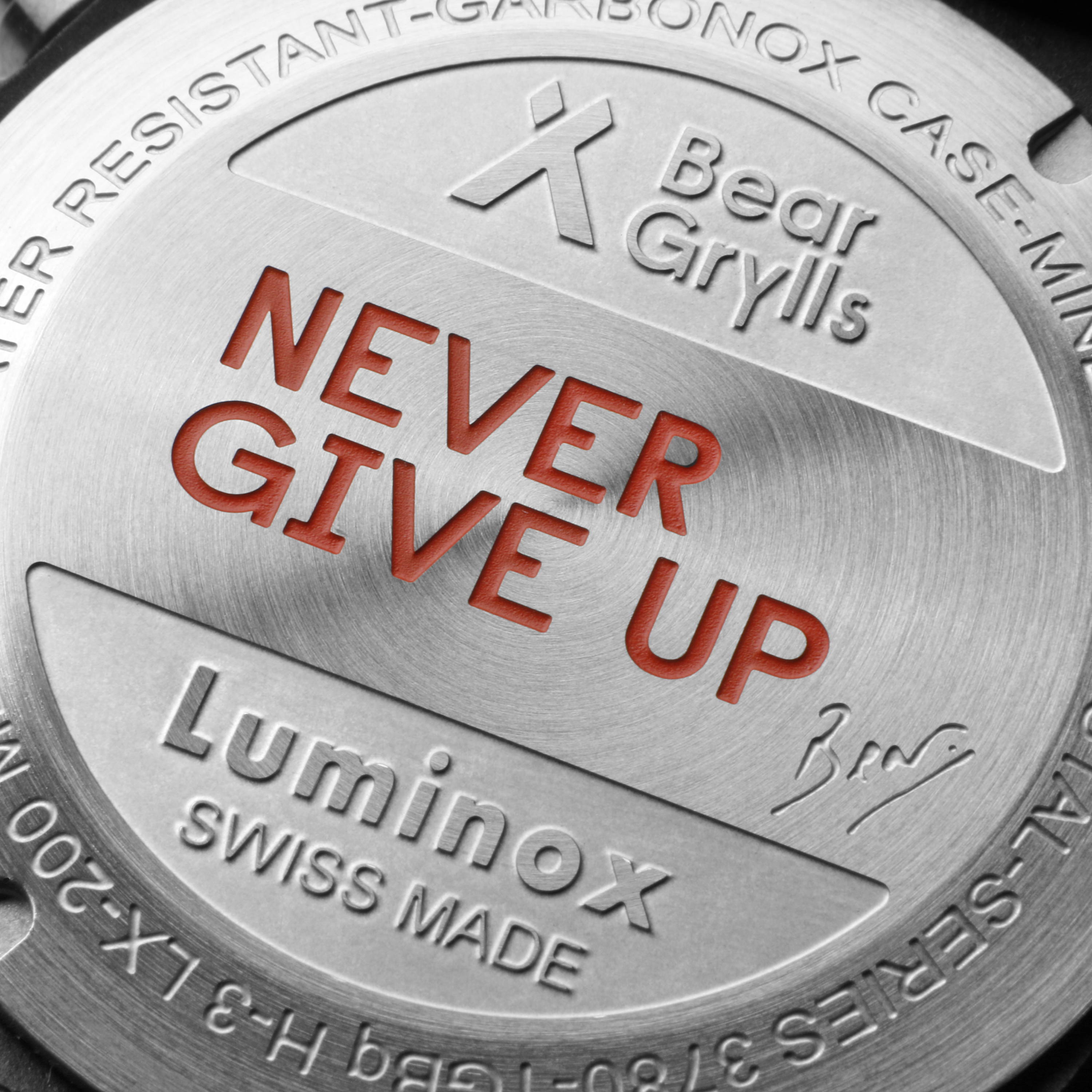 Luminox's motto, Every Second Counts, dovetails flawlessly with Grylls' Never Give Up. There is no better watch to be on Bear Grylls' wrist than a Luminox.
"It's incredibly important to me to work alongside world class trusted partners and Luminox have proved that and more. The rugged watch range has been carefully crafted featuring multi-functional design and state of the art materials – set to inspire and encourage the adventurer in everyone – men and women, boys and girls, outdoor novices and experts." - Bear Grylls
BEAR GRYLLS SURVIVAL SERIES
TextYour Bear Grylls Survival Collection timepiece is designed to help you survive. Whether it's the countdown dive zone on the Sea watch, the walking speed scale or paracord strap on the Land, or SOS in Morse code on the 300-meter water resistant Master series, these timepieces will be your trusty companions and help you conquer any conditions. These special details combine with the legendary ability of Luminox watches to perform in extreme situations, making the partnership with Bear Grylls perfect in every way. Even Luminox's motto, Every Second Counts, dovetails flawlessly with Grylls' Never Give Up.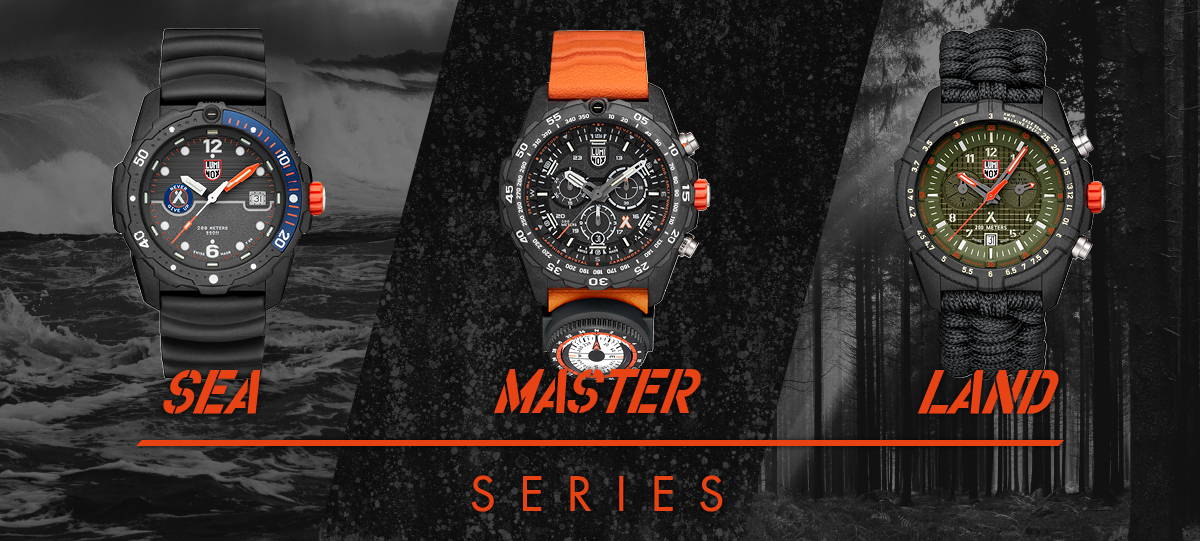 LIMITED TIME ONLY!
SPECIAL OFFER ON PRE-ORDER

When you place the pre-order on Bear Grylls collection watch during 15.01.2019 - 29.01.2019, you will receive a free Bear Grylls waterproof pouch*.
Don't miss this unique offer, make the pre-order now!
*You will receive the gift with your watch shipment. The gift is only available until stocks last and limited to one gift per customer. Other terms and conditions may apply.
BEAR GRYLLS SURVIVAL MASTER SERIES
BEAR GRYLLS SURVIVAL SEA SERIES
BEAR GRYLLS SURVIVAL LAND SERIES